Dear All,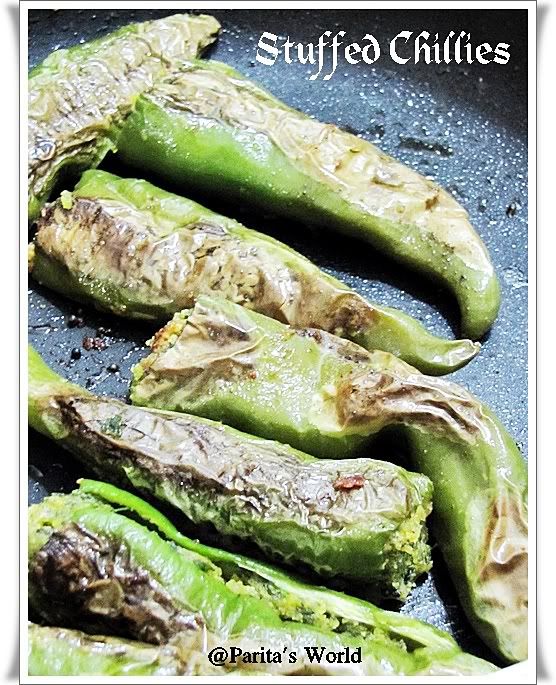 I have always loved the dishes made using different kinds of stuffing like besan/coconut or peanuts! Peanut stuffing is very famous in maharashtrian homes. My favorite stuffing would be with besan! After my
bharela kanda recipe
I had been dying to make stuffed chilies. These chilies i believe are seasonal and you don't find them throughout the year in the market. I found these only during the winter time here in Pune. You can also use the Jalapeno Peppers in place of these.
Lets go ahead with step by step instructions on how to make this wonderful dish!
Ingredients:-
8 to 10 chillies or jalapeno chillies
1 cup besan
1 cup roughly chopped coriander
3 tbsp of oil
1 tsp mustard seeds
Salt to taste
1/2 tsp turmeric powder
juice of 1/2 lemon
1 pinch of asafoetida (hing)
1 tsp sugar (optional but recommended)
Procedure:-
1) Wash and clean your peppers properly.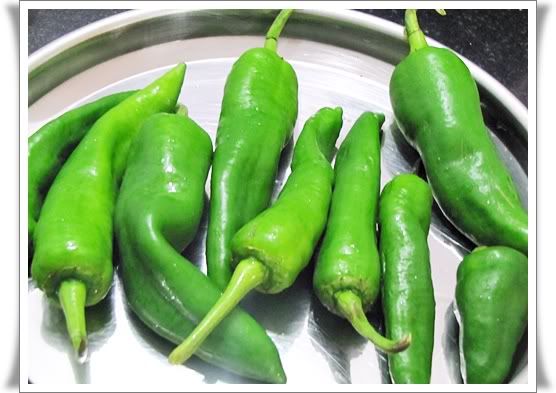 2) To make the stuffing, take 1 cup of besan, add in turmeric, hing, sugar and salt to taste.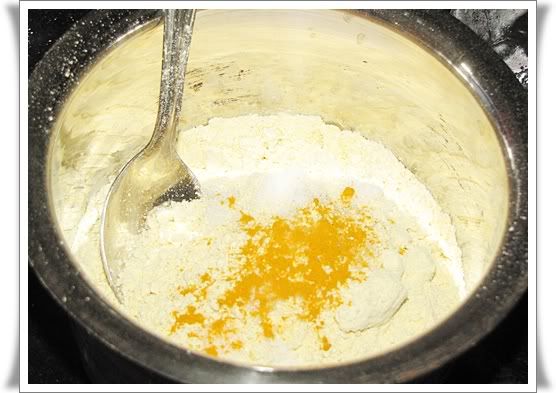 3) Now add in 2 tbsp of oil and chopped coriander. Mix well.
4) Using you hands mix all the ingredients well, DO NOT add any water moisture of oil should be enough for the mixture to come together.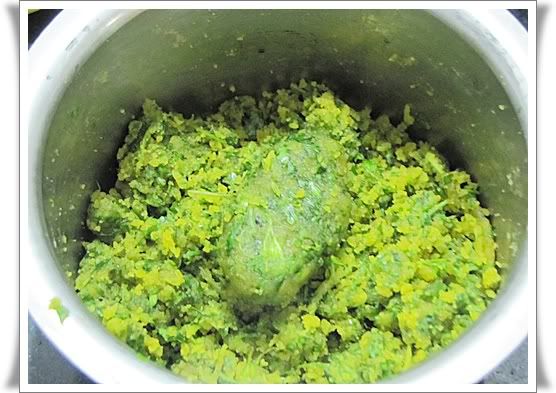 5) Form oval shape balls similar to the size of your chillies.
6) Slit the chillies vertically, do not slit it completely.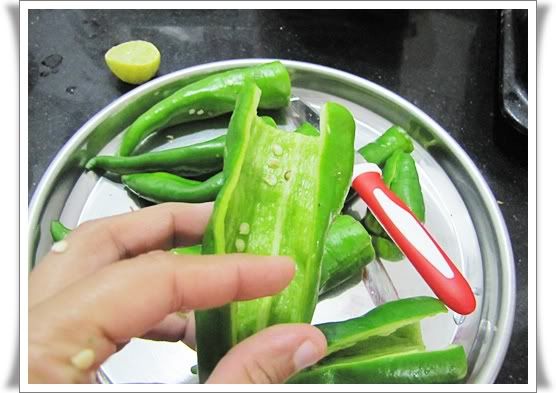 7) Stuff the besan mixture into these chillies, be careful to not to tear up the chillies while stuffing.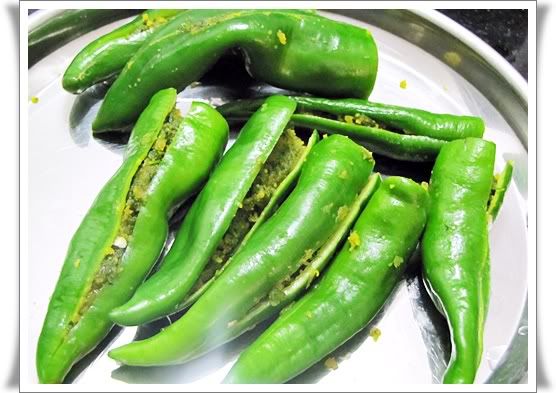 8) Heat 1 tbsp of oil in a non stick pan, add in mustard seeds. Once these start to splutter carefully place in the chillies.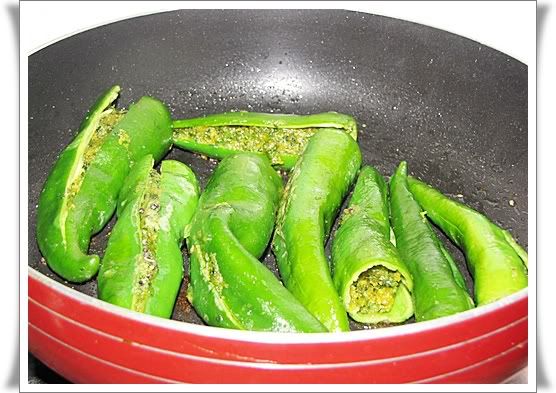 9) Cover and cook the chillies for 15 to 20 mins. Carefully roll the chillies in between to make sure it gets cooked evenly from all sides.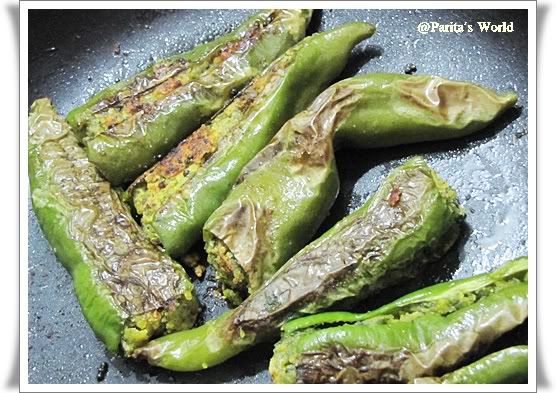 10) Serve as side dish with roti or rice with some curry. I love eating these all by themselves!
Hope you all enjoyed this recipe, please feel free to leave your comments and suggestion below.
Till next time..tc!
Love,