Dear All,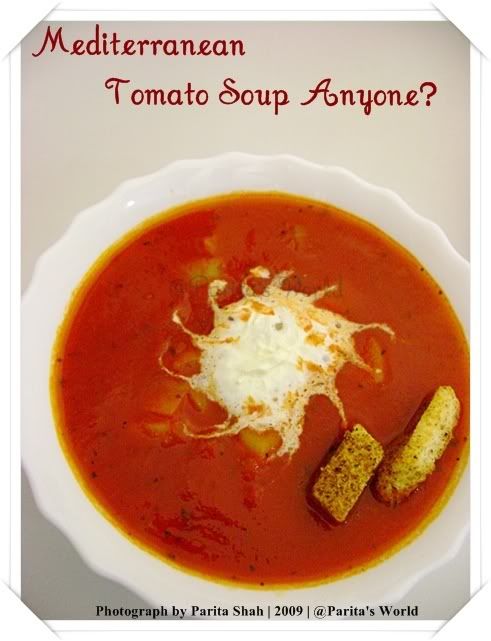 How are you all doing? Hope you had a wonderful weekend. Cant believe its already mid september now, in another week i'll again have to start packing but this time for going back home..oh I am so gonna miss this place :(((

Macarons have haunted me from the moment i saw them at
Helene's blog
, these colorful little treats look very attractive and beautiful. When I saw these at
Deeba's blog
, I was truly inspired to make them but at the same time very scared too. If you look at the ingredients, they are few almond powder, egg whites and sugar..how can one go wrong with such simple ingredients...believe me you have to try these in your kitchen to believe it!!
Passionate bakers like Deeba, Meeta, Aparna, Jamie, Barbara, Ria and many more have come together and formed the Mac Gang, this fabulous event is driven by the very talented Jamie, so there was no looking back! Me being so passionate about baking...i cudnt stop but join them and try my first macarons! Unfortunately my attempts to these gorgeous french treats were a complete disaster with cracked tops and most importantly no FEETS!!!!.....though these were quite tasty but they turned into more like chocolate meringue cookies and we did enjoyed them a lot.

I was quite a bit depressed with my failed macaron attempts and even more obsessed to get them right !
Nithya
, my dearest blogger buddy encouraged me and cheered me up...thanks dearie for your faith in me and now I am determined to get my FEETS!!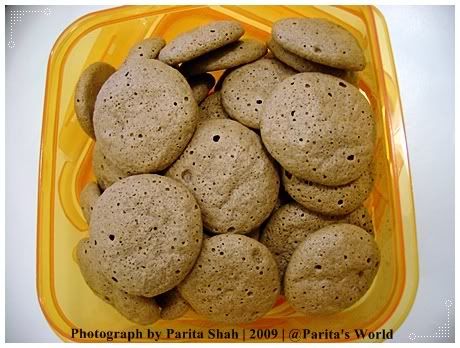 After such a debacle I was quite exhausted and not in any mood to cook up a meal, and wanted something quick and fulfilling..apparently i had skipped my meal and didnt realise until my empty stomach started to growl....grr.....
I had bookmarked this recipe few weeks back and thought it would be perfect and fulfilling dinner. The original recipe can be found
here
.
This recipe is off to
No Croutons Required
, this month hosted by
Lisa
, the current theme for this month is Mediterranean Soups and Salads.
This is also off to
Soups & Juices
event hosted by
Sireesha
.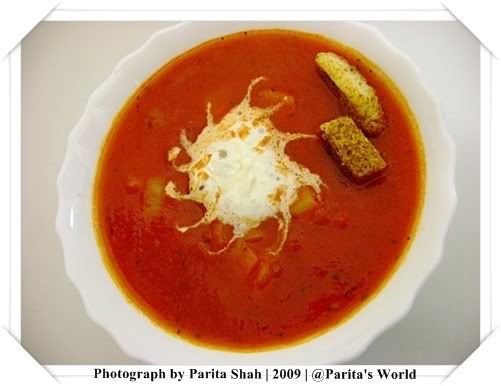 My version of Mediterranean Tomato Soup:-
Serves 4
Ingredients:
2 can of tomato puree about 800gms
1 zucchini, finely cubed
1 bell pepper, finely chopped
1 medium onion, finely sliced
2 tsp olive oil
1 tsp paprika
2 tsp sugar
Salt to taste
1 tsp black pepper
1 tsp dry oregano
1 tsp dry basil
fresh cream to garnish
Procedure:
In a deep vessel, heat olive oil, add in sliced onions and saute them for about 3 to 4 mins until soft.
Add in zucchini and bell peppers and cook for another 5 mins.
Now add in tomato puree, salt, sugar, paprika, black pepper, oregano and basil.
Add in little water if required.
Simmer the soup for 7 to 8 mins on slow-medium heat.
Add a dollop of fresh cream on top before serving.